What is stainless steel round bar?
Stainless steel bar, also known as solid stainless steel round bar, has a round shape, solid inside. Made from many different stainless steel grades such as 304 stainless steel round bar, 201 stainless steel round bar, stainless steel  316 round bar … diverse sizes, easy to handle by mechanical techniques from basic to the most complex. They usually have a rough or polished surface depending on the size and purpose of use, random or fixed cut lengths required by the shipment or the buyer.
With the additional investment in a large assembly line, at present, the stainless steel round bar of Dai Duong Factory has big sizes up to 200mm.
Stainless steel bright round bars specification table


Image of stainless steel round bar manufacturing process at DAI DUONG Factory
The process of producing stainless steel round bar at DAI DUONG Factory – Lot LE4, Street No. 2, Xuyen A Industrial Park, My Hanh Bac, Duc Hoa, Long An.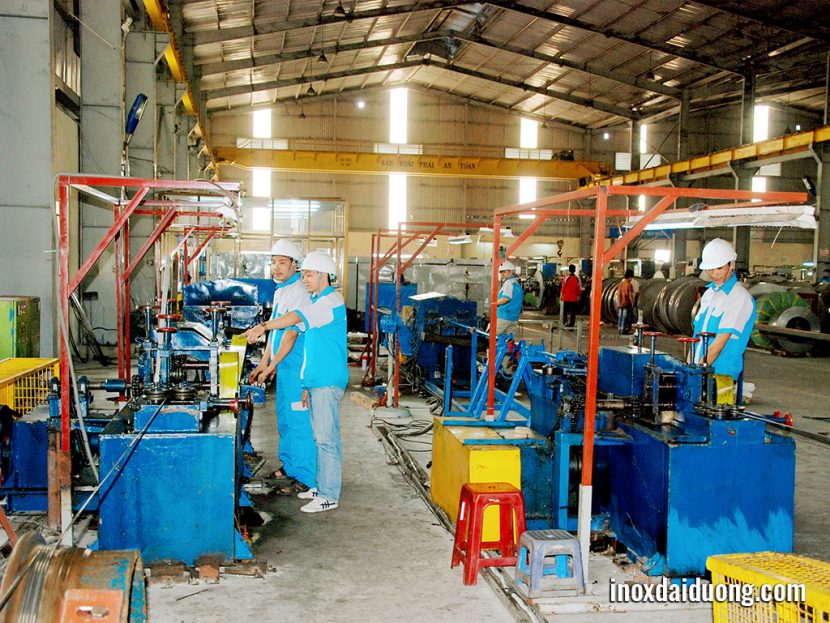 Application of stainless steel round bar
Stainless steel round bar with grade 304, 201, 430, 316 … has widespread applications in daily life that you may not realize. Today, DAI DUONG continues to help customers with a more general view.
Stainless steel round bar is used in various applications: small size used in the production of household items, hanger, hasp, concrete foundation, interior decoration, etc.  Big round bar used in shipbuilding industries (SUS304), the manufacture of mechanical accessories: valves, flanges, couplings, shafts, bolts, nuts, pump parts, cylinders hydraulic … depending on the conditions and requirements of corrosion and rust that users can use stainless steel 201 or 304. With the requirements of good corrosion resistance, suitable for shaping and welding , medium processing, manufacturers should choose the 304 round bar.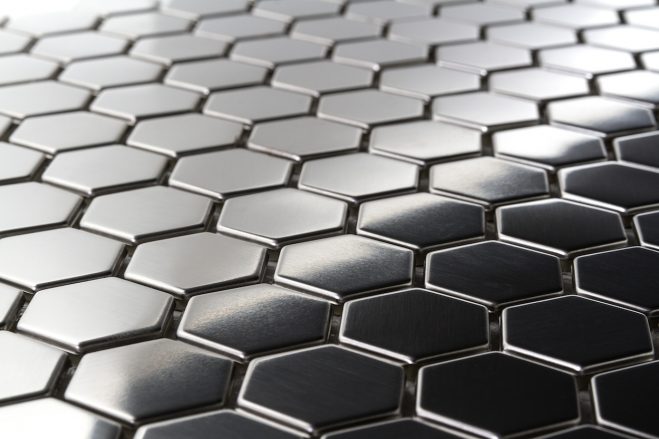 Thanks to the great benefits of stainless steel materials such as outstanding durability, resistance to corrosion, oxidation, aesthetic surfaces, ease of machining as well as maintenance, and resistance to acid, chlorine or acidic environments as well as alkaline solutions, stainless steel products in general and stainless steel round bar in particular are quite diverse applications in life. In harsh areas such as coastal areas or on the sea, products that require stainless steel round bar become essential and extremely important.
Depending on the size, they are used for many different fields. Stainless steel round bar  is one of the most widely used stainless steel products in life as well as modern industries today. They play an essential and indispensable role for some products, in each stage, the parts in which they participate, especially the processing industry. Some of the industries in which this product is most popular are:
In shipbuilding industry
Shipbuilding industry is one of the important and specific industries. Therefore, the demand for materials is always thorough. Stainless steel meets this rigor. Stainless steel round bar is often used to produce pulling parts, rods, ropes, cables with sizes from small 3mm to large 500mm.
In addition, this product is also chopped into appropriate lengths, turning, milling into parts, small accessories assembled into ship machinery. Parts are usually made of grade 304 stainless steel or 316 stainless steel, stainless steel resistant to salty sea environment, high oxidation, constantly changing weather.
Mechanical industry
Engineering is the industry where the participation of round bars is extremely pronounced. Accessories used to twist, tighten such as nuts, nails, rivets, bolts, flanges, valve heads, couplings … are made from this material. Due to its anti-rust properties and anti-corrosion requirements, it can be applied as a hydraulic cylinder, a number of important parts of pumps, and parts of machinery.
They help the product's longevity be longer, less damaged and easier to maintain, often used in this industry ranging in diameter from microscopic (screws, pins …) to very large (tubes, shafts ) and ordinary materials 201 or 304 stainless steel depending on the purpose and environmental conditions that it is used.
Architecture and construction industry
Stainless steel round bars are often used as pillars, columns in the construction of houses, apartments … They help balance the sides, creating a stable stability for the structure. In addition, stainless steel round bar with small diameter are applied in architectural decoration of buildings, suspension bridges, or in interior and exterior products.
Transport industry
Stainless steel round bar is easily found in applications in car body parts, aircraft components and other means of transportation.
For the energy industry
In addition to light industries, the energy industry is one of the heavy industries that use the stainless steel round bar the most, with diverse diameters, easy to process welding, bending, shaping, turning, milling … so often involved forming rotary axes, pull bars, transporting in oil plants, valve parts, couplings between parts as well as chains.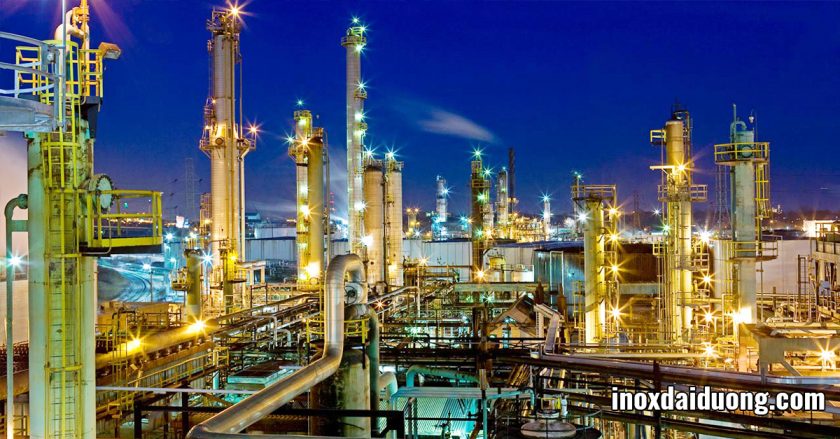 Environmental characteristics in petrochemical plants also require properties of super-durable materials that stainless steel can meet. In addition to the petrochemical industry, power stations, towers, windmills, etc. are also made from big sized shackles.
What's about food industry?
They are used to manufacture parts of food processing plants, chains, parts of food transport from the production stages, components, accessories of machinery, ovens, and autoclaves. , dishwashers … In addition, also used to make products catering to the kitchen industry, restaurants, hotels such as grills, chopsticks, skewers …
With diversified applications in most important industries from light industry to heavy industry as well as outstanding advantages, stainless steel tubes gradually become products that are both practical.