Product Information
Dai Duong specialize in trading stainless steel sheet with various grade, surface, high-quality diversity thickness
Technical specification of Stainless steel plate

Stainless steel plate weight calculating method:
Plate mass Calculation formula: KL (kg) = T (mm) x W (m) x density (G/C3)
Where the density of stainless steel 201/202/301/302/303/304/304L/312 is 7.93 g/cm3
Referential chart for stainless steel plate weight:

New updating and most competitive stainless steel plate price quotation:
To receive a quotation on stainless steel plate, depending on quantity, material, thickness… That the price list will be verified. Please contact our Hotline 1800 6968 to get the latest price sheet. Dai Duong will provide material, thickness and size of sheet according to customer's inquiries.
Application of Stainless steel plate:
Dai Duong will send you the common applications of stainless steel sheet products in civil, interior – architecture – construction, medical industry as well as in the other industries.
Is it common in our daily life?
Stainless steel Plate is one of the most used stainless steel form because of not only being characterized by health safety, corrosion resistance, being easy to clean as well as  being various formed. In addition to that, the different thickness and grade of Inox will be suitable to make many various products. The products from stainless steel plates are also extremely popular and familiar.
What's about it's application in civil?
Products belonging to cookware such as pots, pans, bowls or other food and cooking utensils such as cups, dishes, spoons, forks, knives, scissors, baskets, cations, trays,… are made of stainless steel sheet.
Stainless steel material varies from stainless steel plate 304 or SS201, SS410 or SS430, therefore the products are created with various functions (pans for induction cookers) in response to  many prices from economy to premium, serving many social classes of customers in result to improving the standard of life more.
Interior, architecture and construction
Tables, chairs, wardrobes, kitchens made from stainless steel plates are not only guaranteed of durability but also increased aesthetic for the house. Featured stainless steel plate in grade 304 easy for mechanical and forming machining should be more applications in this interior field.
In the construction and architectural industry, 201 plates are often used to make railings, stairs, art fences, decorative details, elevator cabins… or larger scale is wall cladding in high-rise buildings. The use of stainless steel plates brings many utilities, including cost savings for the aesthetic category of the works.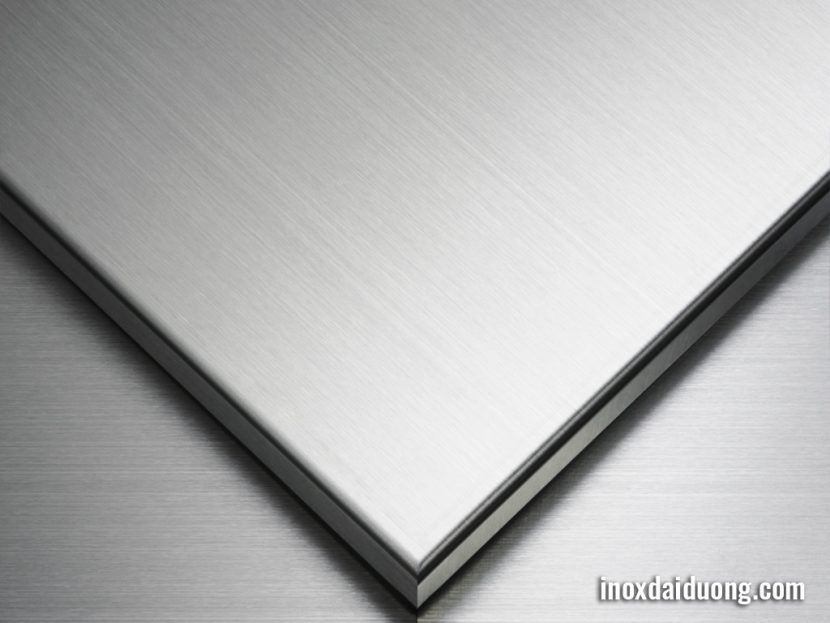 Industrial applications:
In industries, there'are many different uses of  stainless steel plate 304 to bring the benefits of economic and social as well as ensuring product lifespan performance.
Light industry: Stainless steel plates are present in many parts of textile machinery, dyeing industry, water purification products, air purifiers, in food processing plants or aquatic processing – seafood (conveyor), milk factory which needs hygiene and sterilization.
Heavy industry: 304 stainless steel plate used in hydropower, petrochemical, shipbuilding by superior advantages of special corrosion resistance in harsh sea salt environments.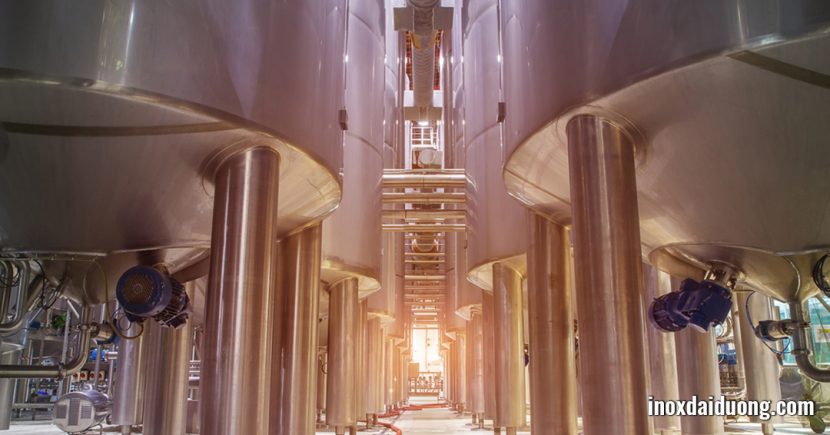 In medical field:
Bedside cabinet, medical bed, medicine tray, drug division box, drug storage cabinet, surgical instrument, medical trash, hospital dining tray… All have the involvement of stainless steel plate. Thanks to its easy surface treatment for disinfection, rust-proof,  health safety, they are used quite commonly in this industry, especially 304 and 316 stainless steel.