Product information of 304 Stainless Steel Coil
Grade: 304, 304L, 316, 201, 430
Surface: No.1 / 1D / 2D / 2B / BA / No.3 / No.4 / HL…
Thickness from: 0.3mm – 20mm
Width: 35mm – 1548mm
Standard: ASTM, JIS, AISI
Brand – Origin: INOX DAI DUONG, Posco, Bahru, Outokumpu, Columbus, Hyundai, Tisco, Acerinox … Indonesia / Korea / China …
Quality: Prime, secondary
Hot rolled / Cold rolled
CO / CQ certificate will be provided
Warehouse of Inox Dai Duong: Tay Lan, Ho Chi Minh City.
Packing standard: As required
Table of specifications of stainless steel strip/coil
The formula for calculating the coil weight: Weight (kg) = Thickness (mm) x W (m) x L (m) x Density (g / cm3)
In which the density of stainless steel 201/202/301/302/303/304 / 304L / 312 is 7.93g / cm3
Reference sample weight table
The best quotation for 304 stainless steel coil
Price quotation of the product will vary depending on quantity, material, thickness of product.
To get the best quotation for stainless steel strip/coil, please contact us at hotline +84 18006968.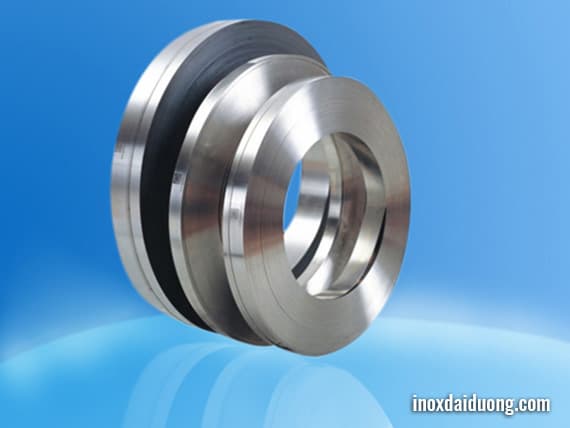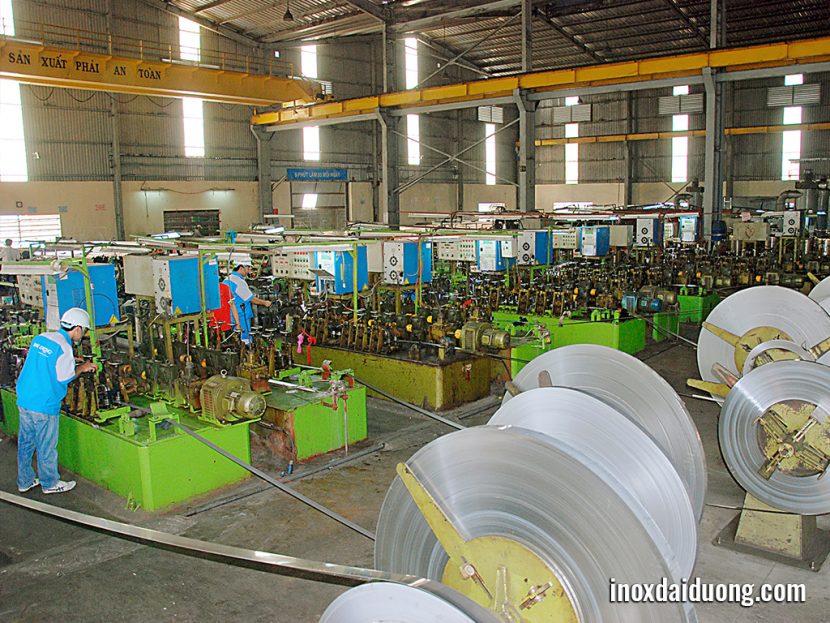 Common applications of stainless steel strips/coils
Stainless steel coisl has many types with features such as corrosion resistance, health safety …, a variety of thickness and length suitable for many different applications in life.
Stainless steel coils can be cut into many stainless steel sheets with the required size for product processing convenience. The most typical applications of stainless steel coil in life can be mentioned as the roof system, inox gutter.
The stainless steel rooftop is now very popular with architects because of its absolute corrosion resistance, high durability, and high ductility -is ideal properties for roofing. Stainless steel roofing plate is suitable for commercial and industrial buildings, residential households to increase the class and keep the beauty for a long time.
For a gutter system with a large length, 304 stainless steel coil will become the most suitable because it can meet the length without being cut off and joined too much.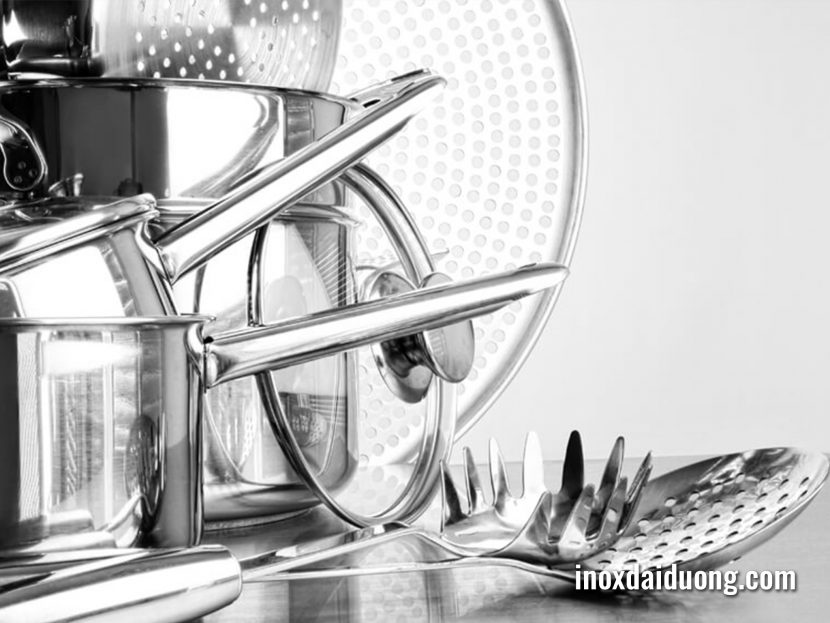 In addition, similar to stainless steel plate, manufacturers also use stainless steel coils to process other products in many different industries, often in large quantities to save more costs such as:
Surgical tools, wardrobes, medical beds… (medical)
 Kitchen utensils (civil)
Tables, chairs, handrails, wall cladding (interior)
Ship building, car manufacturing
Source: inoxdaiduong.com