Stainless steel first became popular around the early 1900s. Since then, the use of stainless steel has skyrocketed. You can find it in almost every industrial and commercial application. Look around any modern city today, you will see the presence of stainless steel everywhere, be it bridges, office buildings, skyscrapers, museums and even houses, household appliances… However, what are the advantages of using stainless steel in architecture? Through this following article, Dai Duong will show you how stainless steel is an essential material in modern architecture!
Durability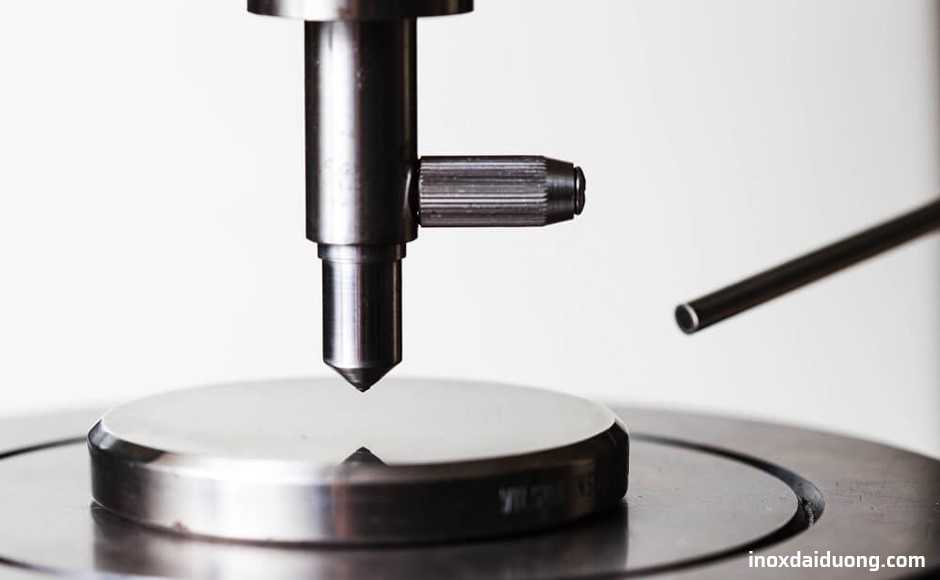 Stainless steel is made from one of the most durable materials mankind has ever forged. However, what sets it apart from regular steel is that it is economically sound to produce and recycle. The discovery that adding a certain percentage of chromium to the steel added a whole new level to stainless steel as we know it as anti-corrosion, rust & heat resistance… This changed the limitations of metal.
We used to think that metals oxidized at a relatively similar rate but stainless steel has exceptional resistance to rust and oxidation. This property far exceeds that of most metals used in construction, with the exception of a few materials. These include metals such as gold, silver and aluminum. That said, these metals have poor durability, which means they are not ideal for architectural purposes.
Therefore, stainless steel possesses both rust resistance and enhanced durability. Choosing to use stainless steel for applications such as handrails, frames, panels, pillars, etc. more ensures that those installations will remain as new and sturdier as ever for an amazing period of time.
Please see more:
Aesthetic
For an architect, adding perspective and bringing something new that needs constant consideration. The designs are carefully planned to ensure that they are on par with what's new, trending and sometimes even groundbreaking.
With today's technology and a multitude of fabrication techniques, this durable, rust resistance, shiny metal alloy can be transformed into any shape and imaginable form, making a wonderful space for creative freedom. It has even become a way for sculptures with intricate twists and curves.
Easy to maintain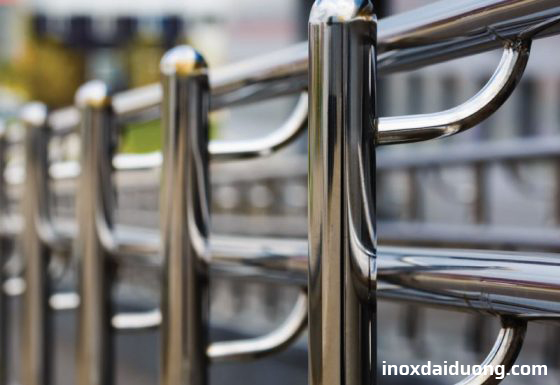 Design, fabrication and installation are not the only things to consider when selecting materials for a construction project. Operating costs such as maintenance costs must be taken into account when selecting the right parts.
In particular, the cost depends on the materials needed to clean those parts. It can be cleaned with simple, common and inexpensive chemicals and equipment, it will be easier to maintain. Stainless steel is a durable material and resistant to damage so it won't need to be replaced much. Therefore, you will spend less time and cost to maintain it than ordinary steel.
Stainless steel is valuable for this reason-easy to maintain. Maintenance is extremely easy and you don't need specialized tools, materials or equipment to do this. You can install the stainless steel plate without cleaning it for years and it still exhibits its signature shine and charm!
Economical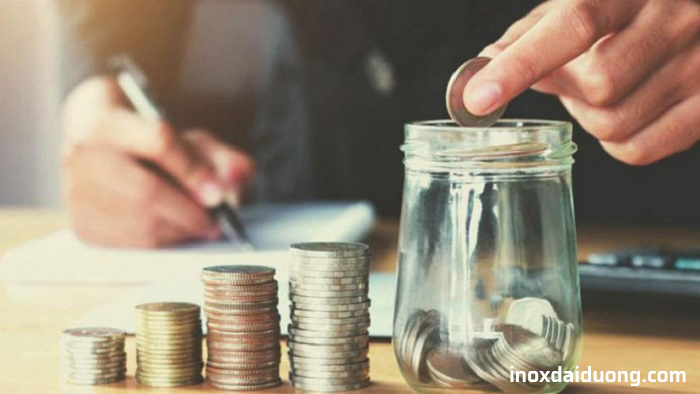 Because stainless steel's resistance to corrosion makes it last longer and easy to clean, stainless steel is one of the most economical metal alloys you can work with. This allows architectural projects to save money without sacrificing functionality or aesthetics.
It's also a readily available material so it shouldn't be difficult to source or fabricate stainless steel – even if you're dealing with rush orders. These considerations help improve the bottom line of an architectural project which is often important in making key material decisions.
Thank you for your interest in the article: "Advantages of using stainless steel in architecture" of Dai Duong JSC. If you have any questions about stainless steel knowledge or need to buy stainless steel products, please feel free to contact Hotline: 1800 6968 or message directly via Inox Dai Duong Fanpage for support and get answer of your questions!
Editorial board: O S S Dai Duong