Different from products of bending angle bar, which are bent from slitting coil / coils or sheets at INOX DAI DUONG factory. HRAP angle bar stainless steel in grade 304 and 316 are molded directly and imported from reputable factories on global such as Posco, Acerinox, Thyssenkrupp, Tisco, Sanyo, Lisco, Baosteel. , Yusco, Tsingshan, Viraj …
Description of Angle Bar:
Grades: SUS 304, SUS 316
Surface: No.1, 2B, BA, HL …
Size: 25 x 25mm – 100 x 100 mm
Thickness: 3.0 – 12 mm
Standards: ASTM, JIS, AISI
Quality: Prime
Standard packing: As required
Application of Angle Bar:
Used in shipbuilding, the requirements of shipbuilding products are highly resistant to corrosion because the ship is always exposed to seawater.
Used in pre-engineered steel buildings, houses, used in manufacturing industry …
Used in furniture industry, making roofs, sliders for stair railings, as fences protection … ..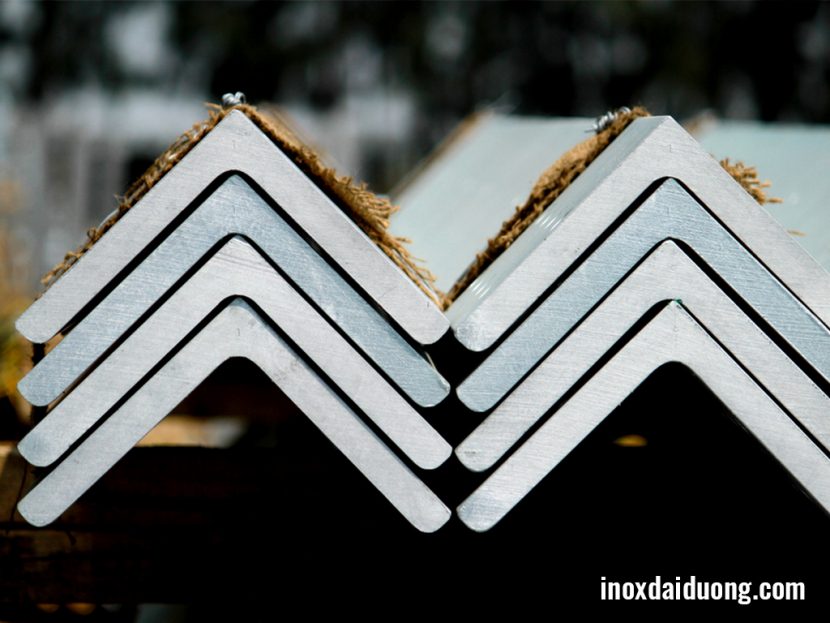 Please see the full set of application details for the bending angle bar here