Stainless steel flat bars are bars are molded directly, with various width and length to match with different requirements of the product. Currently there are many common types of stainless steel flat bars such as:
The specification table of flat bar:
Some industries use stainless steel bars, such as:
Household appliances
Stainless steel flat bars are used to produce items everyday  such as kitchen utensils (chopsticks, forks, knives, scissors, cabinet parts, kitchen cabinets, tables and chairs, shelves, etc), stationery tools like a ruler, etc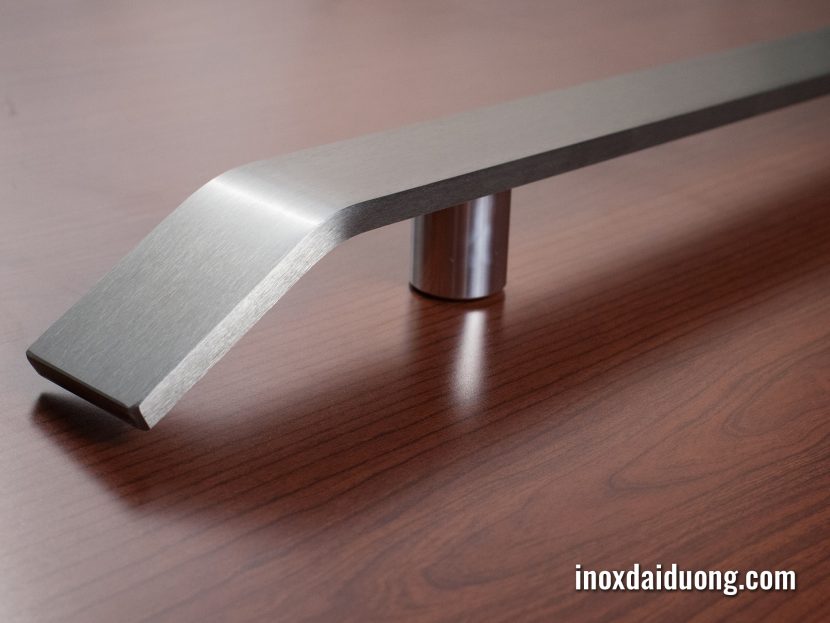 Construction industry
Stainless steel flat bar are widely used in small to large scale constructions to help reinforce and complement the structures that make them more robust and ensure high durability in outdoor conditions.
Mechanical industry
Stainless steel flat bar is applied in manufacturing, mechanical processing, auxiliary products, machinery parts, equipment, small accessories for assembly
Energy industry
Stainless steel flat bars with different sizes, durability, heat resistance, good strength and oxidation resistance should be used in many energy industries such as thermal power, hydropower to increase equipment life.
Chemical industry
Chemical industries or heavy industries such as cement production, construction materials, detergents, etc use stainless steel flat bar to help avoid the reaction of rust or change the surface of materials due to contact with chemical part.
Mining industry, ship-building industry
Some mining industries such as petrochemical, oil and gas or ship-building industry also use a lot of stainless steel flat bar, especially 316 grade. These are concentrated in the marine environment, near the sea, so often it is highly impacted. Stainless steel flat bar makes products and equipment more durable than normal materials. Some accessories used stainless steel flat bar such as anchors, ship parts, rig bars, etc
Architecture
In addition to durability, stainless steel flat bars are also highly aesthetic, so they are used for interior – exterior decoration or for architectural works of houses, offices, buildings, etc. Furthermore, balustrades, stairs , the roof is also made from stainless steel flat bars.