Product information of Stainless Steel Seamless pipe 304, 316 Grade
Grade: 304/316
Surface: No.1, 2B, BA
Thickness range: 0.5mm – 20mm
Length: 6000mm
Round pipe size: 5mm – 530mm
Square pipe size: 15 x 15 – 200 x 200mm / 15 x 30 – 100 x 200mm
Standard: ASTM
Brand – Origin: INOX DAI DUONG, Posco, Acerinox, Thyssenkrupp, Tisco, Sanyo, Lisco, Baosteel, Yusco, Tsingshan, Viraj …
Quality: Prime and secondary
Warehouse: Inox Dai Duong at Tay Lan, Ho Chi Minh, Viet Nam
Packing standard: As required
Specification of stainless steel seamless pipe of Inox Dai Duong
Please see the latest specification sheet from Inox Dai Duong in 2020

Stainless steel seamless pipe application
Stainless Steel Seamless Pipes are mainly used in the production of heat and high pressure cases, heating pipes, gas pipelines, main steam pipes for oil and gas, high pressure piping systems, Heat exchange system, …
In civil
Stainless steel Seamless pipes are used to make faucets, hanging walls, exhaust pipes, water supply and drainage systems or toilet exhaust systems. Using Stainless steel seamless pipes for the water line is considered to protect health from the risk of metal leakage into the water as well as minimize damage and environmental pollution.
Construction industry
As one of the industries using stainless steel pipes is very popular. External structures or scaffolding made of steel are also made from stainless steel seamless pipes. Outdoor works, riverside, coast, pump stations … also use a lot of products from stainless steel seamless pipes.
Automotive industry
Stainless steel seamless pipes are used to make gas pipes, fittings and connectors between parts, and exhaust systems. They withstand high temperatures, conduct air well without reacting to corrosion or rust. Above all, the plasticity makes stainless steel pipes easy to bend and form a variety of accessories, for many parts and machines of the automobile manufacturing industry.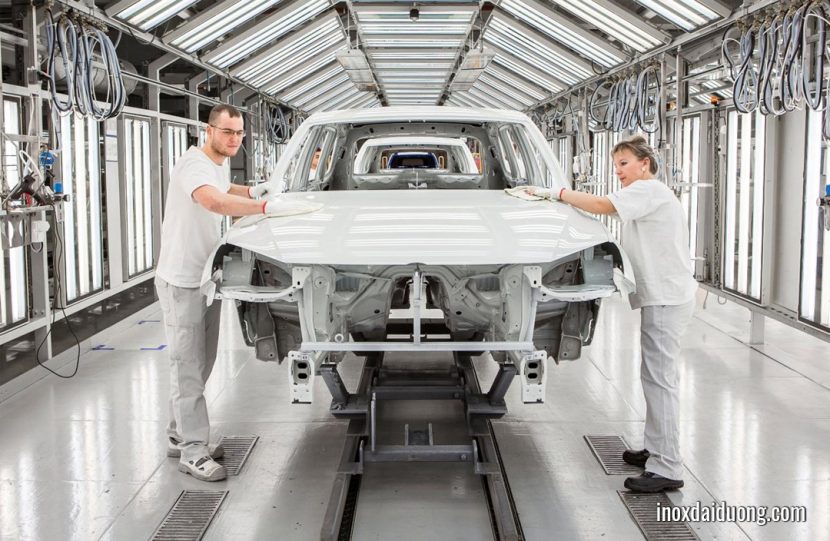 Food industry
Stainless steel seamless pipe is used to transport particularly sensitive substances such as liquid, milk, juice, gas in fresh water … on a large scale without affecting the durability and quality of food. . The industrial waste pipe in this industry is also preferred to use stainless steel.
Medical industry
Because the medical industry is always an industry that uses a lot of stainless steel materials, including stainless steel seamless pipes or microbiological stainless steel seamless pipes to ensure the hygiene of both the outside and the inside of the tube. Surgical, dental tools, ventilation, steam sterilizer… are also made of stainless steel seamless pipes.
Mechanical industry
Machine parts, gas pipeline, chemicals in the factory, pipe fittings, thread … are usually made of stainless steel seamless pipe.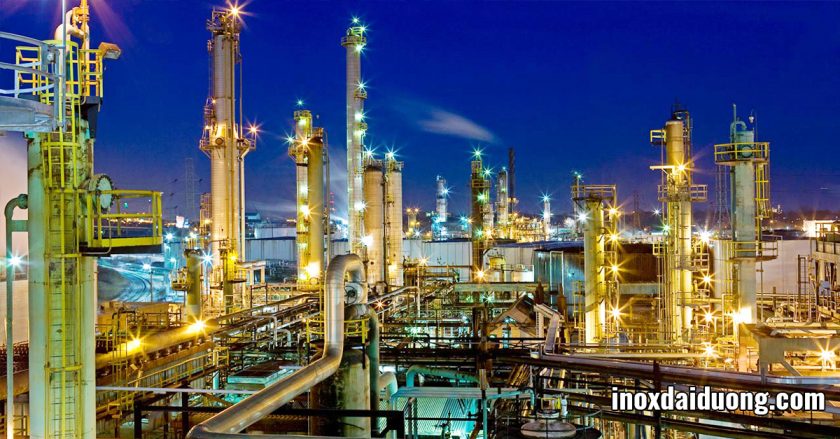 Hydroelectric industry
Reservoirs, suction and drainage systems are made of stainless steel seamless pipes with different sizes suitable for each purpose. Thanks to its durability and outstanding features, stainless steel seamless pipes help meet the huge operating capacity of the hydroelectric plants.